Home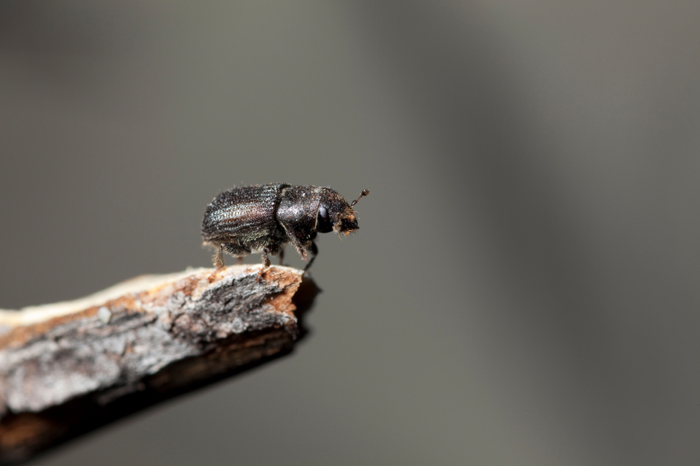 The most dangerous predator in the forest isn't a Bear, or a Wolf, or even a Mountain Lion. It's a little tiny beetle, and right now it has killed an overwhelming majority of the forests along the Continental Divide in the United States and Canada. Now you can be part of the solution and save our forests. 
Cutting a swath across the North American Rocky Mountains, these great forests are now dead or dying. From Canada to Mexico, the pine trees have been decimated by the devastating effects of the Mountain Pine Beetle.
85 to 95% of the Alpine forests in the Rocky mountain range are dead and dying.
Adopting a tree today will enable us to rapidly replant the burn areas and dead forests to save what is left of the living tree's. It's essential that we do what we can to manage and protect our fragile ecosystems.

Fact: No one will be unaffected by this and in a healthy forest, fires are good.
But, these are 'not healthy forests.' If the trees burn they won't come right back because they are already dead, so the trunks will burn also, which would not happen in a healthy forest. Since the fuel/needles are now at surface level, the soil will incinerate, and it will be years (if ever) before the forest comes back. The far-reaching effects of fire in these woods have the potential to become an "Ecocatastrophe!"

Perhaps 'worse case scenario' would not be an inappropriate phrase because we won't see the magnificent forests again in our lifetime, if ever.
Massive flooding is a byproduct of wildfire because there is nothing to hold the water back.

Whitebark pine nuts are an important, high-calorie food for grizzly bears and nut eaters. Whitebark forests also keep high-elevation snowfall from blowing or melting away before spring runoff can provide critical water for cities and agriculture.
The Project begins in Shoshone National Forest, which is adjoining Yellowstone National Park.
The Continental Divide is a large area stretching the length of the Rockies, from Canada to Mexico. Although actual mortality figures vary greatly, the dead trees in most of these forests now range from 85 to 95%! The devastation to our national forests is truly astonishing.
Unfortunately, most government agencies are understandably overwhelmed by the immensity of this damage. When epidemics of this proportion occur, even where there has been past management to combat it, it is difficult to keep up with the pace of new deadfall each year. Instead, many government agencies are working on a variety of projects to remove the dead and dying trees, through salvaging, removing hazardous trees from campgrounds, removing dead trees in areas that pose a fire hazard, spraying healthy trees in high use areas to prevent bark beetle attack, and ultimately planting new trees in a process called "reforestation."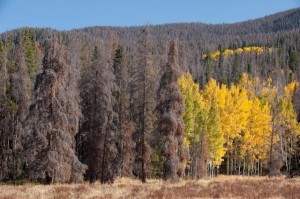 "This is a natural ecological event that is happening;
it has happened before, though perhaps not on this level,
or with this much potentially far-reaching damage.
The forest will eventually grow back,
…it just won't be in our lifetime."
"Death Of A Forest" from Michael Pellegatti -Wild Visions. 
At this time we are a Public Benefit Corporation and not a 501c3. 
However, we work with multiple foundations who are.